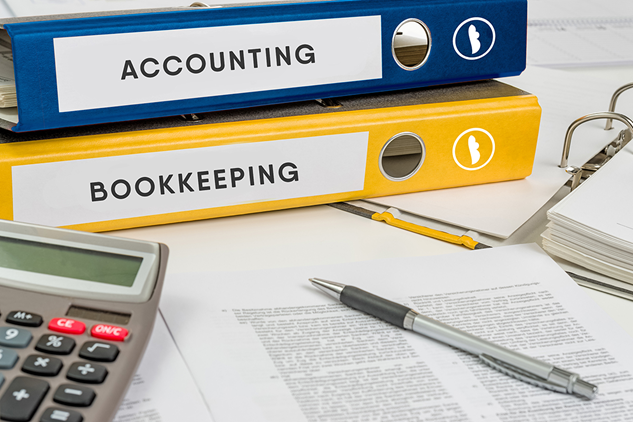 Bookkeeping is important for businesses to maintain accurate and precise financial records while keeping the whole accounting process systematic and seamless. Bookkeeping helps business owners stay on top of their finances while securing profits. When it comes to Real Estate, bookkeeping becomes even more vital as it enables Real Estate owners, investors, sellers, and buyers to achieve better returns of their finances. Bookkeeping in Real Estate is a powerful tool that allows measuring the health of the business as well as the values of properties.
Bookkeepers who specialize in Real Estate businesses can help property, and business owners manage their finances better without getting caught up in paperwork issues, tax reporting problems, and other number-crunching processes. They are experts in the real estate industry and understand all the complexities and contingencies that involve real estate property buying and selling. For real estate bookkeepers, being proactive in their proceedings can be a crucial factor towards success for real estate businesses and real estate investment firms. Dedicated real estate bookkeepers can help to streamline the accounting and financial processes while ensuring compliance with various regulations. The following are some of the benefits you can achieve by working with a bookkeeper specializing in Real Estate.
1. Business Metrics: Running a successful business is possible if proper bookkeeping is carried out. Without keeping track of incoming money and outgoing costs, achieving sustainable results is not possible. You may think your business is in a stable position, but you can't be sure. Therefore, effective bookkeeping ensures the efficient operation of your business. Real estate bookkeeping is a powerful tool that allows you to measure the health of your business. It not only records financial transactions but plays a vital role in calculating the performance of your business. Every time you make an expense, there should be a system to track it. Numbers vary quarterly, monthly, or even weekly, reviewing your ledgers demonstrate the state of your business' financial health.
2. Avoid Number Crunching Processes: Bookkeeping operations can save you from a lot of stress, which can also assist in planning your business's goals, and do wonders for you. It protects from the wrong estimation of losses, provisions, and other factors predicting a picture far from reality. It offers expert suggestions and advice according to the real estate industry and provides an external unbiased opinion.
3. Cash Flow: A real estate bookkeeper lowers your costs in numerous ways. It saves you a lot of money and time. Tracking live data on your transactions helps you stay at the top of the finances, and ensures prevention of exceeding the spending of your monthly income. For this purpose, separate spreadsheets for each property are beneficial in the identification of properties that are providing healthy cash flow. Being unaware about your cash flow will make it difficult for you to process with your deals that come your way. With bookkeeping services, you will not only be updated about your cash flow scenario but also have an idea of where your business is heading and its stability in the market. You can manage debt purchases and get a firm grip on your current cash flow with bookkeeping.
4. Taxation Processes: You need to understand if you want to make taxes your enemy or friend. To prevent making it your enemy, bookkeeping is the solution. Collection of all the documents required for tax time can be a burden on your business. It can be a long process and take up many weeks if you haven't been doing it properly. Instead of leaving it for the eleventh hour, staying on top of things and keeping your tasks aligned throughout will make it easier for you. Every time a payment is made, keep a track along with necessary documentation.
5. Credit Scores: The credit score is a fundamental asset in real estate. If your credit score is high, you can get several financing options along with the least possible interest rates. On the other side, a low score can be hard to overcome. One late payment is all you need to pull your score down. Additionally, forgetting about a card payment adds to the burden and cause more damage. Bookkeeping allows you to pay for everything timely, including invoices and credit card balances and makes everything go smooth.
6. Technology: Professional and useful tools available in the market to manage your data are being used by many. It requires the understanding of technology and staying updated to avail of its benefits fully. Using bookkeeping software helps monitor data, keeps a meticulous track of records, and stores data that is easily accessible. There are also tools for a digital filing system that increases efficiency. Technology also makes processes faster and facile and reduces errors.
7. Professional Approach: When it comes to bookkeeping specializing in real estate, the distinction between personal and professional is slowly becoming vague. This causes a hindrance to the smooth functioning of tasks. That's why it is recommended that family members maintain bookkeeping of transactions regularly consisting of small jobs such as phone bills and a company debit card for avoiding confusion between the two.
8. Evaluation of Specific Acts and Regulations: One of the critical benefits of bookkeeping is judging the performance of specific activities. This will not only keep track of your business in general but also individual tasks. It is the preferred way to assess whether your ROI is on track with your planning. It also portrays which of your ideas and methods implemented were successful for your business, and how to improve it.
9. Proper Classification of Costs: The real estate industry is riddled with many small costs going out in all directions. That's why it is essential to maintain an organized record of all such costs. Classification of costs correctly also consists of equal importance. There are hard costs that make up the majority of the project costs and are directly affiliated with the product. They can be reached easily without error. The remaining small costs have to be comprehensively evaluated for avoiding future failure or pain.
10. Accurate Reports & Statements: Initially, bookkeeping can be overwhelming, but the process becomes simpler and more straightforward once you get a hold of it. Reports and financial statements identify how well you are performing. If you are using the software, it can relatively easier. You see all the income and expenses by running the income statement or profit-loss statement. Reports are run monthly for determining any changes required from the cash flow perspective.
Overall, a bookkeeper who specializes in real estate investing can improve your company's performance. Professional accounting that is kept up to date allows the investor to know exactly the status of their investment. Investors need to know that their projects are on or off target, ASAP. An experienced bookkeeper can communicate that info effectively and provide insights regarding advancement.
Thuy Vo, Owner/Founded REI Bookkeeper in 2012, Real Estate Investor & Landlord